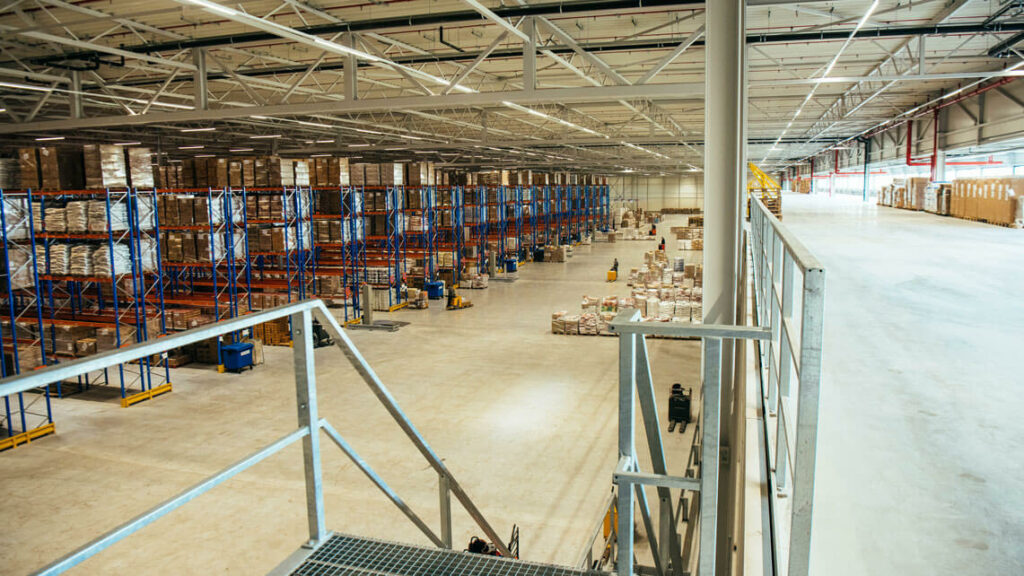 Over the last years, we had been pushing the boundaries of floor space management of our warehouse in Zaltbommel and actually needed to rent external storage space to be able to respond to an increasing demand. The lack of space and storage capacity eventually led OME to the decision of building new facilities allowing for a bigger warehouse and offices to be able to grow further.
Our new building is conveniently located in Oss, at the junction of the A50 and A59 motorways and close to an inland container terminal, where boats arrive from the port of Rotterdam, Europe's largest sea port.
Our 30,000m2 warehouse facilities can now accommodate for about 45,000 pallets allowing for a growing number of SKUs, more inventory on fast moving goods, more transactions and eventually this should result in OME remaining very competitive and lead to a market growth. Our stockholding can now ensure the BBD is maximized, resulting in good quality and ongoing fresh stock for our customers.
The warehouse also includes a mezzanine which we can use for repacking and rebelling without compromising warehouse space.
From our building-in WMS control center, we now have the ability to efficiently and proactively coordinate, monitor and manage the activity of the vehicles and dock equipment around your 26 loading bays.
It goes without saying that our new warehouse meets the strictest safety and environmental norms.
Our goal is now to maintain the AEO status – a standard authorization issued by customs administrations in the European Union (EU) certifying we have met certain standards in relation to: safety and security, systems to manage commercial records, compliance with customs rules, financial solvency and practical standards of competence. Next to this, we also aim at transferring our HACCP certification to ISO 22000, an industrial-specific risk management system for any type of food processing and marketing, which can be closely incorporated with the quality management system of ISO 9001.
With all of this, we should be all set to fill our customers' orders with greater efficiency and boost our productivity.